Norpine Eavestroughing & Exteriors

Serving Saskatoon and Surrounding Areas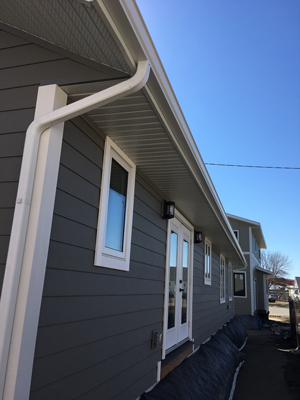 With over 30 years of experience, Norpine Eavestroughing & Exteriors in Saskatoon is the place to rely on for all your eaves trough needs. Whether you're beginning a do-it-yourself project or need an experienced team of construction experts, we have the supplies and quality workmanship you need. We offer free estimates on all of our work. Our products and services include:
Seamless Painted Steel Eavestroughs
Soffits & Fascia
Window & Door Metal Cladding
Exterior Repairs
Contact Norpine Eavestroughing & Exteriors to get started.